Haikyuu – a sports anime about volleyball that attracts the audience. With a unique storyline and unique character building, Haikyuu almost becomes the best manga/anime series about volleyball.
Under the presence of many different characters, Haikyuu almost gathered all kinds of players in volleyball. Let's take a look at the top 10 Haikyuu best players by personal opinion. These top 10 are reviewed after the anime part 1 part 2
10. Kenma Kozume.
Kenma has an average height and a small build. He doesn't have any outstanding features other than cat-like yellow eyes and blonde hair with black roots. Although he does not have many factors to become an excellent player, he always makes himself stand out by his intelligence. He is also one of the rare players to ask who is always calm and calculated in his reasoning and play style.
He has an excellent analytical mind with a miraculous analytical ability. That makes him a formidable opponent of many teams.
9.Korai Hoshiumi.
Korai Hoshiumi is a winged figure at Kamomedai High. He has the same qualities and physical traits as Hinata has a slim figure but has stamina and jumps high. Also, as everyone says "Small but nimble" Korai Hoshiumi's agility will surprise many viewers.
Unlike our main character – Hinata, Korai Hoshiumi has the advantage of having more experience in volleyball. Arguably one of the most comprehensive players in the series.
8.Tetsurō Kuroo
Kuroo is a third-year student at Nekoma High and is tall and thin. He has a muscular build and looks taller than his peers. His features seem powerful but very ingenious.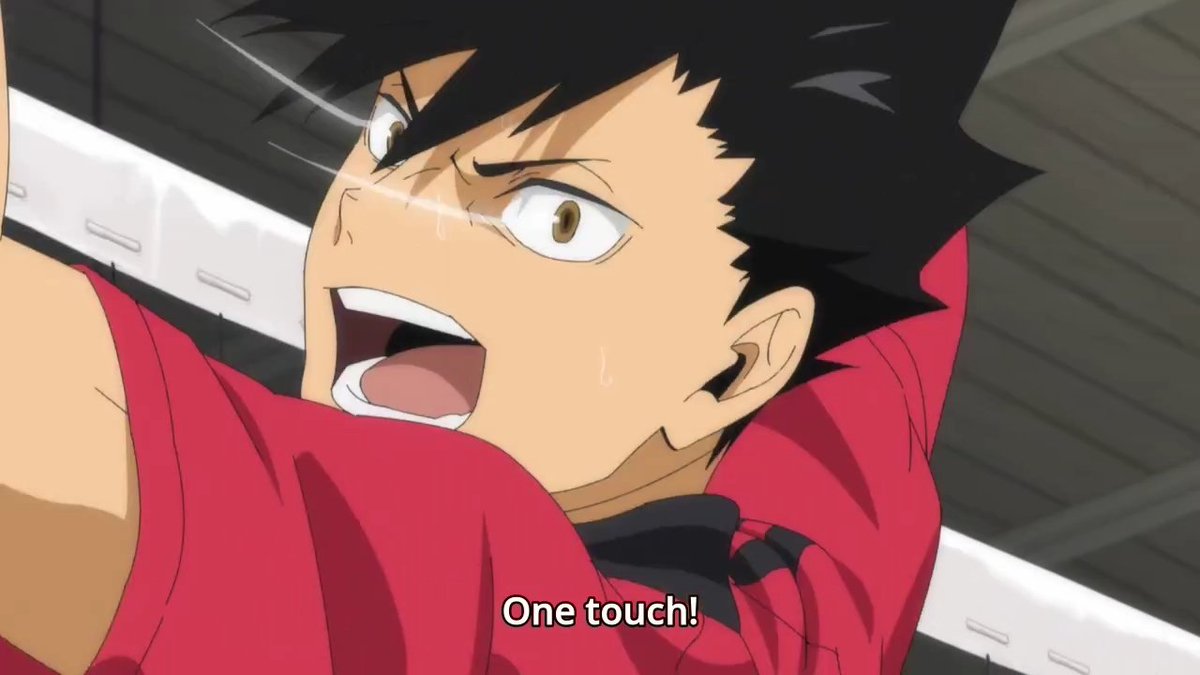 It can be said that he is a player who has both physical and tactical advantages in gameplay. His gameplay is carefully and meticulously calculated by him.
7. Kiyoomi Sakura
In this list, it is indispensable to the name Kiyoomi Sakura. He was known by everyone as the strongest trump card in the middle school team and is now also the trump card of Itachiyama Academy.
People often admire him with highly precise control of the ball. Also, with a flexible wrist, he can control the ball easily according to his calculations. His matches are often well planned and well planned.
6.Toru Oikawa
Toru Oikawa is the captain and founder of Aoba Johsai School. Oikawa has become the team's obsession with powerful, precise, and powerful shots.
He has a very strong innate stamina, making his shots and shots strong and accurate as well. Oikawa is also a good teammate as well as a captain when he can fully utilize his teammates' strengths and exploit the opponent's weaknesses.
5. Koutaro Bokuto.
A lot of people will be wondering about the order of 5 and 6 but Koutaro Bokuto is absolutely worthy of the top 5 today. He is the captain, trump card, and leader of Fukurodani Academy. He is also one of the top five aces in Japan. The ball that Koutaro hit was very thorny and made it difficult for the opponent to touch.
He is extremely skilled at hitting and cutting the ball. It can be said that his sense of the ball is very good. That makes it easy for him to control the ball at his disposal into difficult dead angles. Besides, his excellent mental strength is the plus point that makes him present in the top 5 best players.
4.Atsumu Miya
Atsumu Miya is a student of Inarizaki Middle School and holds the title of "best high school student" in Japan. . It can be said that he is a very knowledgeable volleyball player and is known for his excellent setter skills that highlight Spiker's abilities.

He can adjust and improve sets with a precision, which makes it easier for the team. Miya's skills were almost on par with Kageyama's. His adaptability and speed allow him to deliver a swift attack that makes opponents very surprised and difficult to catch up with.
3.Wakatoshi Ushijima.
Wakatoshi Ushijima holds his position as one of the top three trump cards in the country as well as the captain and ace of Shiratorizawa Academy.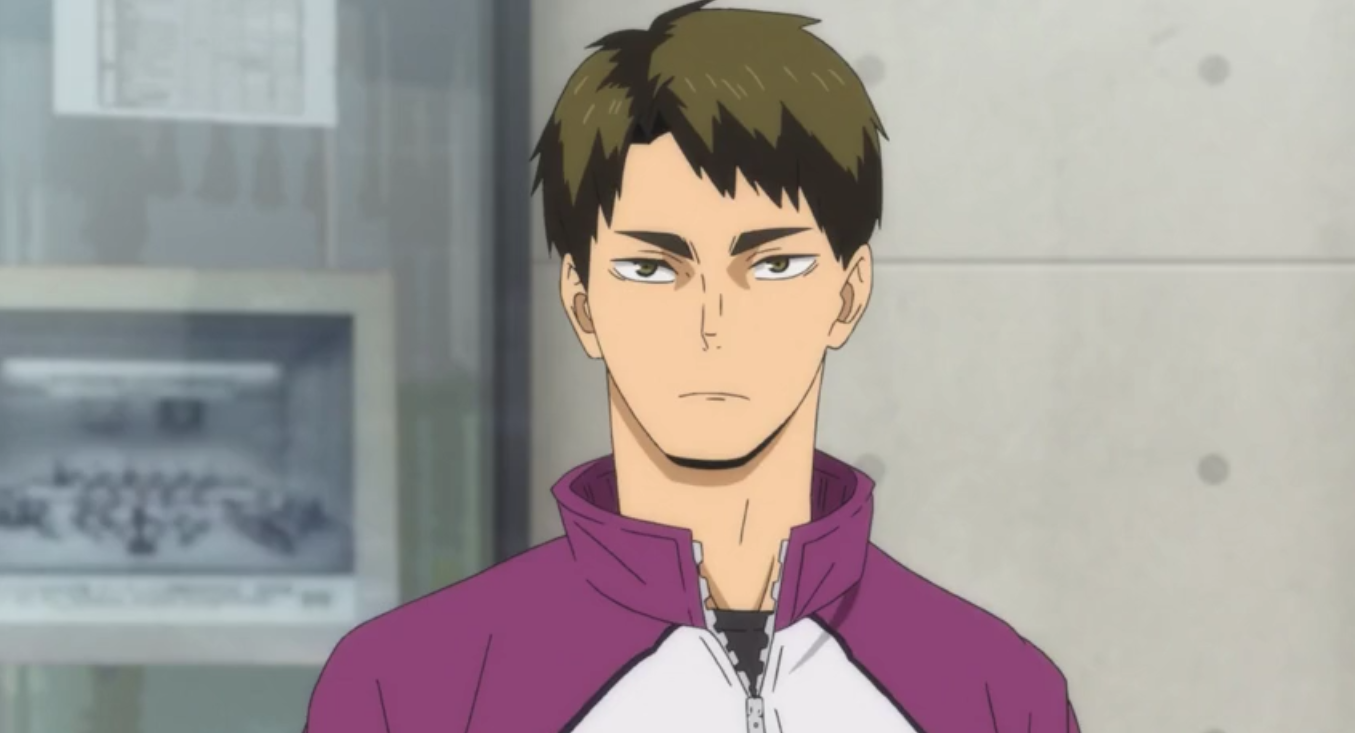 With great physique, he makes his ball lines unbeaten and difficult to dodge. He also has the advantage of being left-handed and stubborn, he can play all 5 innings in a row without rest.
2. Shōyō Hinata – main character at Haikyuu!!
As the main character in Haikyuu, also a high school student at Karasuno High. With a modest height of 162.8cm but he has an excellent energy source, his agility and skills make him stand out among players.
In the match, he acts as a "great decoy" for his teammates, excellently deceiving the opponent to bring the team victory.
With Hinata's skills and energy, he completely brings to all viewers the ultimate match with many valuable lessons.
1.Tobio Kageyama.
Tobio Kageyama is not wrong when people call him "King of the Court" or a genius designer. He was the set-up for Karasuno High. Kageyama has a complete range of analytical, situational skills and excellent hitting techniques, allowing him to control the ball's trajectory exactly as he wants.
He is almost prominent character at Haikyuu
With his calculating intelligence, he knows how to change his playstyle to suit his team. Along with his agility, he and Hinata create famous Rapid Attack moves.
Above are the top 10 best players in season 1 season 2, analyzed based on many factors: physical, skill, technique, strategy as well as the energy that the player brings to the match. Of course, each person has a different rating, let's discuss the top best players at Haikyuu under comments.